Official 2020 Festival Wine Retailer
We are proud to welcome WineEvents.com into the Festival this year. This Wine Store is a completely new concept to the Galt Mile Wine and Food Festival. This year guests will have the unique opportunity to taste wines during the Festival and then purchase them on their way out through the Main Entrance.
You can also purchase wine directly on WineEvents.com and have it delivered to your home or office in south Florida. Many of the wine selections below will be available for purchase.
---
Wine and Beer & Participants
FEATURING OREGON WINE
Phelps Creek Vineyards wines will be available for purchase in the Festival Wine Store

We first planted our oldest vines of Pinot Noir in 1990, shortly adding a block of Dijon clone Chardonnay two years later. Incrementally, we expanded the vineyards and now nurture 30 acres (25 Acres of Pinot Noir, 4.5 acres of Chardonnay and 1/2 acre of Pinot Gris). In addition to our estate grown fruit, we enjoy long-term relationships with some of the most desirable vineyards throughout the Columbia Gorge AVA. Visit PhelpsCreekVineyards.com
---
---
---
Strategic Importers Inc., offers limited production of premium wines from selected wineries around the world. We bring to the FL market wine productions of 500 cases or less per year and we give this exclusivity to our loyal clients.
SPAIN

| | |
| --- | --- |
| Tempranillo | | Eder, Rioja |
| Verdejo | | Vega Morillo |
| Viura | | Terraplen |
| Ganacha | | Terraplen |
| Alvarino | | Taboexa |
| Garnacha Rose | | Terraplen |

ASIA

Reisling
| Castegio
Gewruztramier
| Ferrante
Dry Riesling
| Ferrante
Gruner Veltriner
| Gruner Veltliner - Landwein
Caber Franc

ARGENTINA

| | |
| --- | --- |
| Malbec | | Arge and Tina |
| Torrontes | | Arge and Tina |
| Malbec | | High Dessert Reserva |
| Cabernet Sauvignon | | Arge and Tina |

CHILE

| | |
| --- | --- |
| Parllel 33 | | Cabernet Sauvignon |
| Sundance | | Sauvignon Blanc |
| Suindance | | Chardonnay |

URUGUAY

Juanico | Pinot Noir/Pinot Min, Tannat/Merlot, Cabernet/Merlot


FRANCE - BORDEAUX

Chateau Capelle | Bordeaux AOC - White, Bordeaux AOC - Red


FRANCE - Languedoc Roussillon

Domaine de Familongue
Domaine Vallon du Chene - Costieres de Nimes, Domaine Vallon du Chêne - Costières de Nîmes
Domaine Virginie La Grange, Domaine Virginie La Grange - Pinot Noir, Domaine Virginie La Grange - Viogner

---
---
Love It Or Leave It Wines is a Florida licensed wine distributor of Finger Lakes New York wines. We work directly, and exclusively, with the vineyards and distribute their wines straight to our vendors. We have a diverse portfolio featuring a wide selection of internationally acclaimed, award-winning wines that speak to the rich history of the region and the legacy of the vineyards behind them.
The Finger Lakes Wine Region is an American Viticultural Area (AVA) located in upstate New York. It has 130 wineries and is the largest wine-growing region in New York State. The Finger Lakes is a source of world-class cool climate wines. It is often compared to that of Germany's Rhine region due to similarities in growing conditions, producing wines that span a broad range of styles from dry and bold to floral and bursting with sumptuous fruit.
We celebrate the fun, flavor and personality of every wine we sell. They are formidable wines, and each delivers a message of its own. There is something exciting for everyone. Try us, and discover it for yourself. Love It Or Leave It Wines. Visit LoLWines.com for more information.
---
---

At GOS Wines we offer a diverse selection of exceptional wines from family vineyards around the world. Our vintners make hand-crafted wines in limited quantities that represent outstanding quality and value. Our selection criterion is simple: We sell no wines we would not serve at home. Visit GOS-Wines.com.
| | |
| --- | --- |
| | Sauvignon Blanc: This wine displays crisp Sauvignon Blanc characteristics of gooseberry and lemon grass on the nose, which carry through to the palate along with pear, kiwi and zesty lime flavors that accent the wine through a crisp finish. With racy citrus notes, this wine will enliven dishes that call for a splash of fresh citrus, such as seafood, ocean fish or poultry. It also makes a refreshing pairing with lighter fare such as goat cheese, salads, and crudités. More information about Third Wife Sauvignon Blanc here! |
| | Cabernet Sauvignon: Full-bodied and complex, displaying classic Cabernet structure and finesse. A memorable pairing with roasted and grilled meats such as leg of lamb, prime rib, or porterhouse steak. More information about Third Wife Cabernet Sauvignon here! |
| | Pinot Noir Mendocino County: Throughout the 2007 growing season, the weather was near perfect, allowing Handley to bring in fruit with excellent texture and flavor. This Mendocino County Pinot Noir is a fruit-forward, multi-layered wine. It shows aromas of blackberry and dark plum, with a bit of blueberry, cinnamon, and vanilla. A smooth texture carries the flavor into a long finish. A versatile food pairing wine, Handley's 2007 Pinot Noir, Mendocino County has a special affinity for caramelized flavors. Try it with crisp herb-roasted potatoes, roast leg of lamb with rosemary and garlic, or grilled teriyaki beef and chicken. More information about Handley - Pinot Noir here! |
| | Chardonnay: This wine has that wonderful Santa Barbara tropical fruit aroma with clear elements of pineapple, mango, guava and papaya which turns toward fresh, golden apple and butter cream on the palate. More information about Daniel Gehrs Chardonnay here! |
| | Syrah: Gehrs interpretation of the Syrah leans toward the style and tradition of the Rhone with moderate alcohol, smoothness, balance and a real appetite for food. It has been aged for 30 months with a portion on heavy toast French oak which adds an enticing, smoky aroma to the dominant elements of black stone fruit and fresh, sun-warmed thyme. This Syrah is recommended to be paired with grilled meats of all types and the bold flavors of Mediterranean cooking. Enjoy over the next five years. More information about Daniel Gehrs Syrah here! |
| | Chenin Blanc: There is a ripe pear aroma together with notes of honey and flowers. Also reveals white peach and a subtle but distinct touch of Botrytis which takes that honeyed perfume to an even higher level. Expect a vanilla-marzipan-roasted hazelnut complex to emerge on top of the youthful fruit. Flavors range from nectarine to white peach to lemon meringue to ripe green plum and lemon rind. The purely natural, unadjusted acidity is enough to support a palate that is big, juicy, lush and fat. The acidity shows up in the tangy finish together with the vineyard's signature minerality giving the wine great cut and a long, clean aftertaste. In the simplest terms, this is a full bodied but very well balanced wine. More information about Daniel Gehrs Chenin Blanc here! |
| | Cabernet Sauvignon: Full-bodied and complex, displaying classic Cabernet structure and finesse. A memorable pairing with roasted and grilled meats such as leg of lamb, prime rib, or porterhouse steak. More information about Domaine Sancerre here! |
| | More information about Centive Moscato D'asti here! |
---
---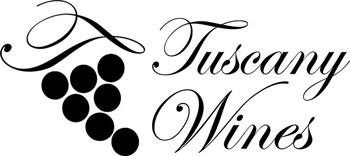 Tuscany Distributors is a network of organizations that work together to import, distribute, and sell exclusive Italian wines.
We work closely with all our producers to ensure that our portfolio contains products that are meaningful and relevant to the market. From domestic to imported wines, our goal is to create an effective and positive business relationship with our clients. Visit TuscanyDistributors.com


---
BulletProof Wine & Spirits Inc.
We have worked tirelessly over the past 3 years defining what kind of business people we are by staying true to what is necessary to be successful in this challenging economic environment. We are in the market constantly-visiting with restaurateurs, sommeliers and owners. We promote sales and pull-through with consistent consumer product tastings and events. All in all, we have found successes in our efforts, and have returned the broker model to one of BRAND BUILDING.
Our selection of core wines is led by Seven Hills Winery out of the pacific Northwest, followed by Art + Farm Winery and Fairhope in California. We are proud to partner with Morandé from Chile and continue our long standing relationship with Tony Marchetti's company that offers high Spanish, Italian and German selections. Visit BulletproofWS.com.
Seven Hills 2010 Viognier: Brilliant lemon-gold color. Orange peel, orange blossom, quince, light mango and baking spice, honey in the nose. Sweet peachy orange laid over round, luscious mouth feel with a light edge of brightness.

Finishes with lengthy peach-vanillin tones and a warm persistence. Reminiscent of your favorite Creamsicle experience in childhood.

Serve at cellar temperatures for best flavor and texture profile, and drink within two years of release. This wine pairs beautifully with asparagus risotto, orange or peach glazed roast duck, or a lovely warm summer afternoon. More information about Seven Hills 2010 Viognier here!

Seven Hills 2010 Columbia Valley Riesling: It's a delight to offer our very successful off-dry style Riesling from the cool 2010 vintage. The lower alcohol, sweetness and fresh crisp finish are very showy this year. We continue to source from two old sites in the Yakima Valley, with their depth and complexity, with a cooler northern vineyard adding freshness and minerality.

Light straw yellow in color, the nose opens with fresh Granny Smith apple, lime skin, and cardamom. The palate is lightly citrus-sweet up front, moving to a crisp, mineral finish. The wine will develop more roundness and richness as the acid integrates, but I find it irresistible now, alone or paired with scallops, Dungeness crab, or other light fare. A very versatile style suitable for a wide variety of occasions.

Grown in the Evergreen, Willard and Snipes vineyards in the Columbia Valley of Washington State. Bottled in Spring 2011 with a lot size of 5000. More information about Seven Hills 2010 Columbia Valley Riesling here!
---
Providing superior business solutions that drive growth and value for customers and suppliers alike through our national scale, state-level share, local market intelligence and brand-building expertise.
By being customer focused, it provides us the understanding and the ability to address the needs and expectations of each; thus, enabling us to provide unsurpassed value in both product and services offered. Professional relationships cooperation and building long term relationships is the common goal in our successful relationships with our suppliers and customers alike. By conducting business in a manner beneficial for everyone, with highly trained and specialized resources, we are able to deliver superior value added services. Visit SouthernWine.com.
New Zealand - Kim Crawford: If you like you Chardonnay with true expression of fruit then this is the one to love! This wine does not hide behind any oak. It's a crisp wine that tastes of the succulence and freshness of the grape.

White peach, grapefruit and melon with a hint of pineapple flavours are supported by a soft and textured mouthfeel (achieved through malolactic fermentation). It may have no oak, but this wine has an abundance of character. Drink it with all seafood, delicate white meats and creamy pasta dishes. More information about Seven Hills 2010 Viognier here!

Indaba Chenin Blanc: One of South Africa's most widely planted varietal and the Cape's signature white. This fresh, vibrant version offers luscious flavors of tropical fruit, melon and honeyed pear, backed by bright citrus flavors. Lively peppery notes and an underlying mineral character shine through on the finish. More information about Seven Hills 2010 Columbia Valley Riesling here!

B&G Beaujolais Village
---

Francois Montand Brut
---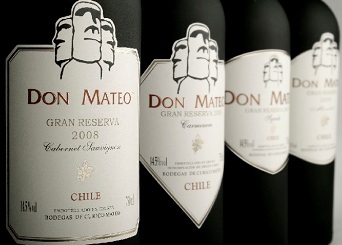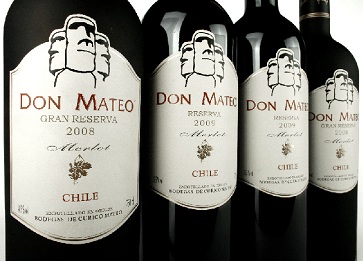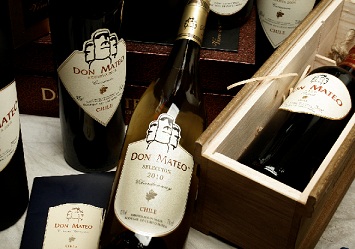 ---
Brewery and Craft Beer Bar. The Go To spot in West Broward for Craft Beer. Check our website for current draft list. Featuring Brewed on Premise, Friends from Florida and great bottles too. DRINK LIKE A LOCAL! The Mack House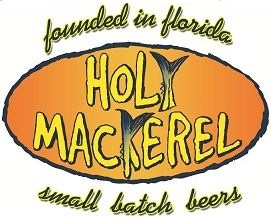 Big, Bold, Flavorful beer created by a Fort Lauderdale area native and award winning brewer of the Samuel Adams World Homebrew Contest of 1996. Although, originally founded and brewed in Fort Lauderdale, Florida these beers are now brewed with our friends at a small batch brewery in Greenville, South Carolina. These beers are fine sipping beers meant to be savored not rushed. Vintage dated and suitable for aging. Designed to pair well with many fine foods. Visit Florida Beer Company.
| | |
| --- | --- |
| | Amber colored ale with a subtle hint of spice clocking in at 10% ABV. Experience the eye popping flavor from a blend of Canadian honey malt, Goldings hops and a unique flavorful Belgian yeast strain. The honey malt and spices make for a complex ale meant to be savored slowly while enjoying the aroma along with the taste. Natural ingredients, vintage dated, unfiltered and unpasteurized this totally original ale is excellend now and even finer with aging. Big and bold, serve it up in a goblet or wine glass and remember ...try to relax! More information about Mack In Black here! |
---
| | |
| --- | --- |
| | Enjoy roasty with notes of espresso and dark chocolate, our Imperial Black Ale delivers a mouthful of flavors. Subtle caramel and smokey flavors in the middle, and just a hint of berry in the finish. Bold yet not heavy, a perfect accompaniment to an assortment of fine foods. Try this ale with big meaty dishes, beef or pork, meatloaf, goes great with gravy, and even dessert. At 8% ABV, this unfiltered and unpasteurized ale is suitable for aging up to 3 years. Pre-orders are already brisk, and this is a limited release. More information about Panic Attack here! |
---
---
---
Check back again tomorrow to see additional

Wine, Beer & Spirits featured at the Festival.